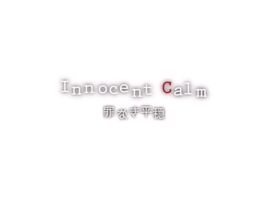 This page is an image gallery for
Pandora Hearts
anime
1st
episode :
Innocent Calm
which aired first on April 2, 2009. This episode is also anime adaptation of Pandora Hearts manga
Retrace I : Innocent Calm
in
Pandora Hearts Volume 1
.
Image Gallery
Edit
In the manga, when Oz came into the dream, the mysterious girl did not go through him but instead touched him. (It's meant that the mysterious girl action in the dream was expanded.)
Ad blocker interference detected!
Wikia is a free-to-use site that makes money from advertising. We have a modified experience for viewers using ad blockers

Wikia is not accessible if you've made further modifications. Remove the custom ad blocker rule(s) and the page will load as expected.